Gandhinagar, January 12, 2017 – Jaivel Aerospace Founder & CEO – Vipul Vachhani was invited to share his experience with 5000+ entrepreneurs at 8th Vibrant Gujarat Global Summit 2017.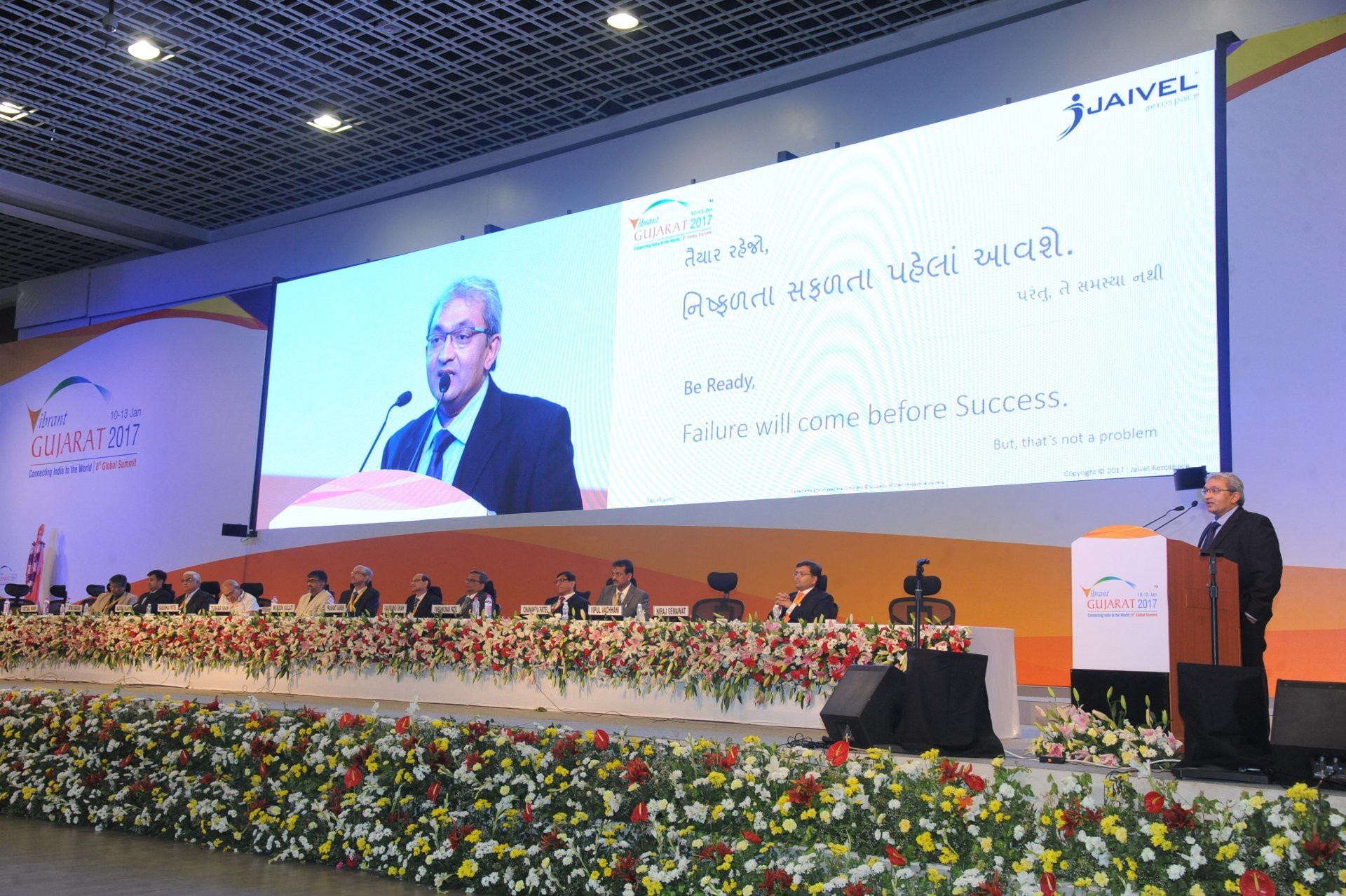 Vipul Vachhani Founder & CEO Jaivel Aerospace, Sharing the journey with Vibrant Gujarat Global Summit – 2017.
Brain child of Prime Minister Narendra Modi, The event is aimed at bringing together business leaders, investors, corporations, thought leaders, policy and opinion makers. Inaugural summit in 2003, 8th edition of The Vibrant Gujarat summit brought together business leaders and nobel laureates from across the globe.
Addressing 5000+ entrepreneurs during MSME convention of the summit, Vipul shared Jaivel's journey from a humble start in 1998 in Rajkot-Gujarat to becoming an international aerospace company. "Donot be afraid of failures, develop robust business operations model & build trust of all stake holders" were some of the key messages delivered by Vipul Vachhani.
About Jaivel Aerospace
Jaivel Aerospace is a manufacturing technology organisation with expertise in substantially improving performance of advanced manufacturing programs. We are a team of designers, developers, engineers and craftsmen that build Processes and Tooling that are Fun to Use for front line workers.
The winning combination of our Process and Tooling businesses apply technology and innovation to improve performance of your manufacturing operations, whereas our Manufacturing business offers the option to give us full responsibility of making your product.
For more information, please visit: jaivel.aero
Contact
Jaivel Aerospace Limited
Jaivel House,
36, Hermitage Way,
Mansfield – NG18 5ES
United Kingdom
E: media@jaivel.com
P: +44 1623333009