Integrated Aerospace Manufacturing Facility will based at Sanand Industrial Estate.
World-class infrastructure to produce Smart Jigs, Fixtures and Tooling for Aerospace applications.
The facility will support Jaivel's customers like The Boeing Company & Rolls-Royce Plc and global supply chain.
Gandhinagar, January 12, 2017 – Jaivel Aerospace signed an MOU with Government of Gujarat to setup an Integrated Aerospace Manufacturing Facility in Gujarat-India. Founded in Rajkot – Gujarat in 1998, today headquartered in Mansfield-United Kingdom, Jaivel Aerospace has won the trust of leading aerospace organisations across the globe.
"We have been in discussion with Government of Gujarat for last 6 months, and we welcome announcement of Aerospace & Defence Policy of Gujarat Government." said Vipul Vachhani, Founder & CEO – Jaivel Aerospace. "This is an important investment for the company, and when in operation, the facility will offer cutting edge solutions for Smart Tooling, Aero Components and Aero-Assemblies."
Jaivel is expected to complete all infrastructure work over next 12 to 14 months, and in parallel recruit and train 100+ engineers to commence operations in first quarter 2018.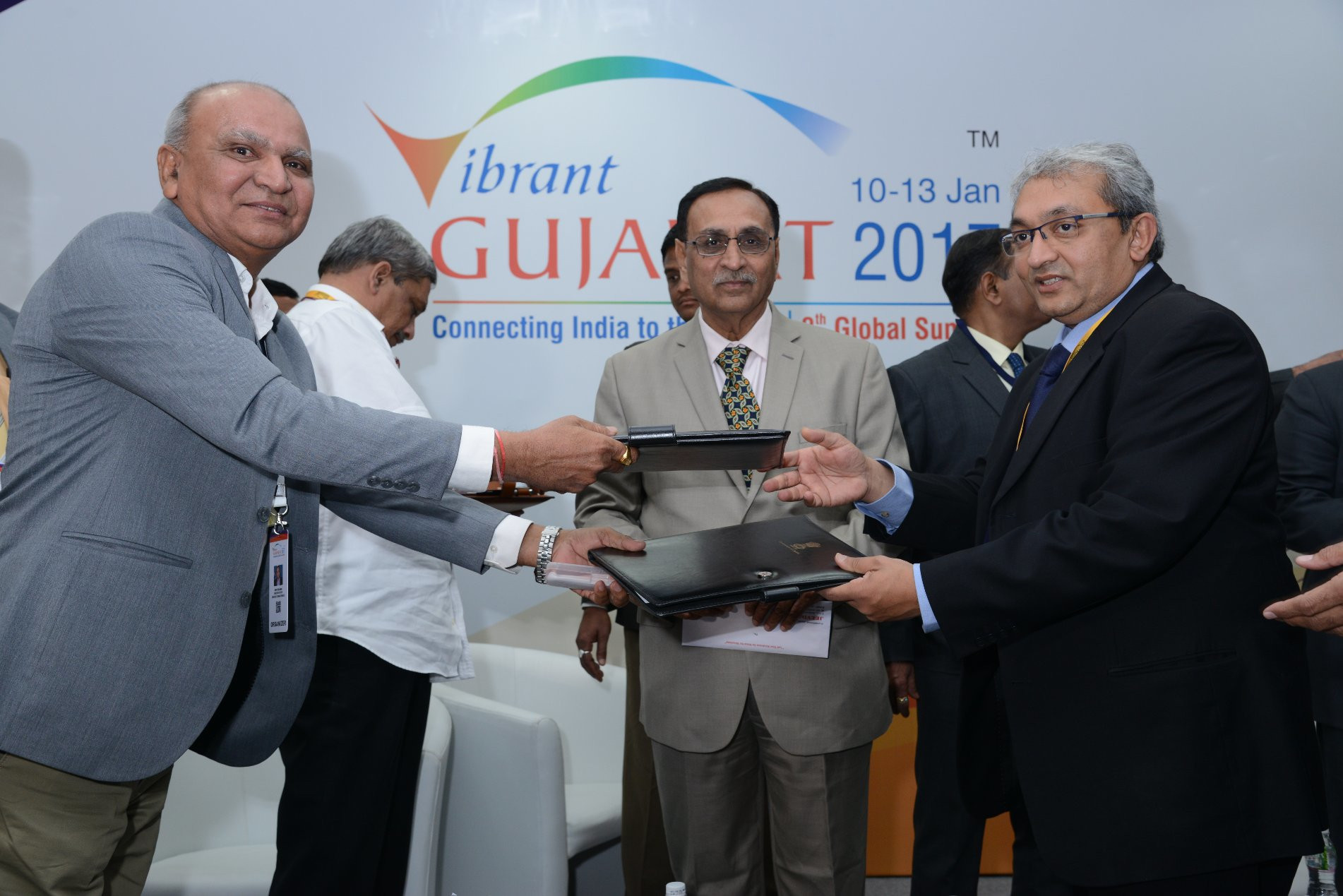 In picture,  Shri Vijay Rupani Chief Minister of Gujarat and Vipul Vachhani Founder & CEO Jaivel Aerospace.
About Jaivel Aerospace
Jaivel Aerospace is a manufacturing technology organisation with expertise in substantially improving performance of advanced manufacturing programs. We are a team of designers, developers, engineers and craftsmen that build Processes and Tooling that are Fun to Use for front line workers.
The winning combination of our Process and Tooling businesses apply technology and innovation to improve performance of your manufacturing operations, whereas our Manufacturing business offers the option to give us full responsibility of making your product.
For more information, please visit: jaivel.aero
Contact
Jaivel Aerospace Limited
Jaivel House,
36, Hermitage Way,
Mansfield – NG18 5ES
United Kingdom
E: media@jaivel.com
P: +44 1623333009