Mansfield, August 10, 2014 – Jaivel CEO and founder Vipul Vachhani joined Nick Clegg's delegation to meet the new Indian Prime Minister Narendra Modi in order to boost exports. This was the first mission by the UK government to the newly elected Prime Minister.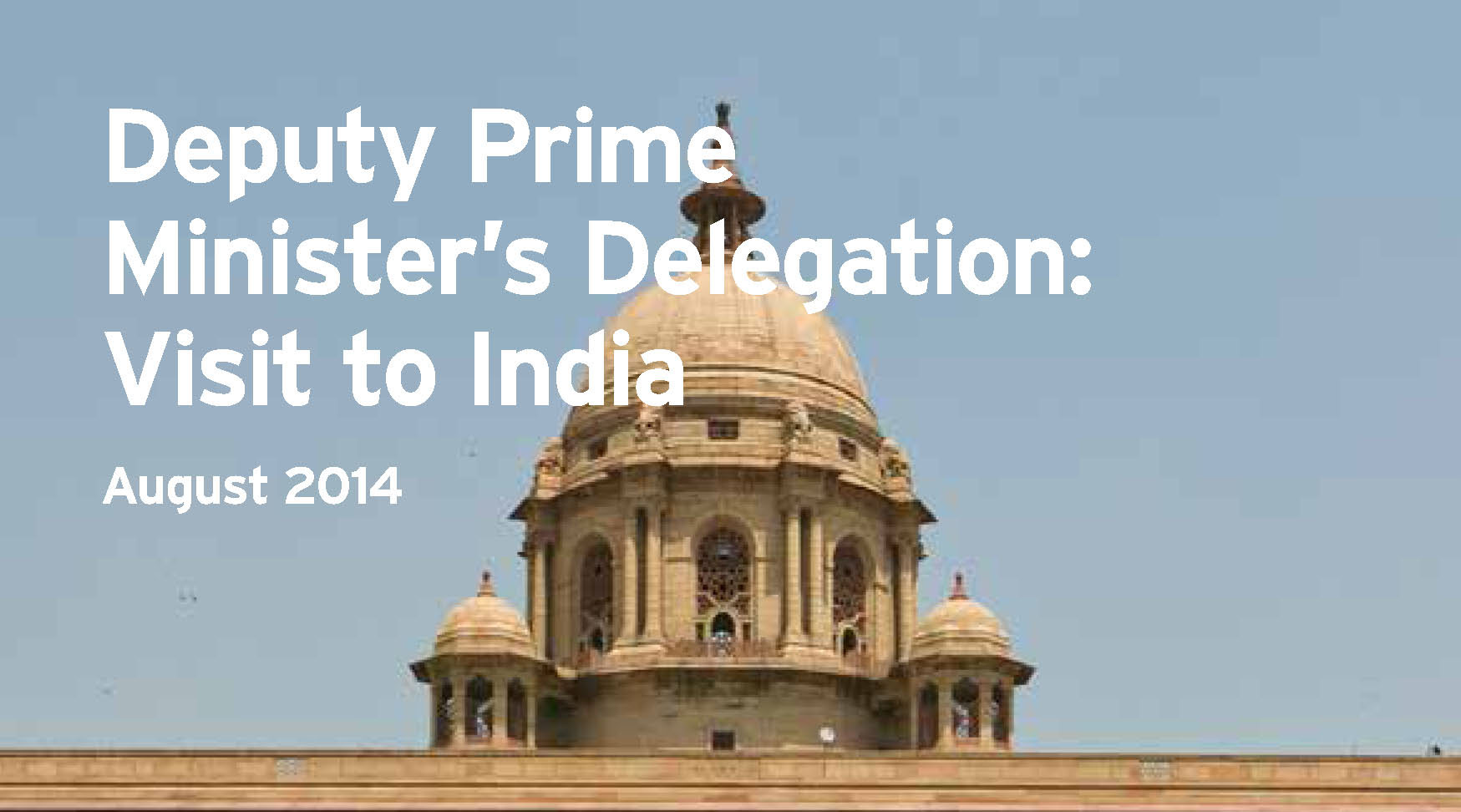 Mr Vachhani also met representatives of the Department of Industry & Promotion. He visited Airbus and GKN in Bangalore and explored engineering issues facing the industry. There was a lot of interest in a UK-headquartered company of Indian origin, with an Indian-born British CEO.
India presents unique opportunities to British business and Jaivel is playing a major part in ensuring these opportunities are seized. Mr Vachhani is playing a leading role in helping UK companies boost cross country working.
He says that there is huge hidden potential for UK industry in India, with its highly educated and globally travelled workforce who have a clear understanding of carrying out business internationally.
This especially applies to engineering and India is producing tens of thousands of engineers every year who are tech savvy with fantastic analytical and design engineering capabilities, with excellent skills in use of CAD/CAM software and design systems.
The UK India Business Council, an organisation dedicated to enhancing trade between the two countries, approached Mr Vachhani and PWC to take part in a tour of five major UK cities (London, Birmingham, Manchester, Newcastle & Cardiff) in order to boost cross country working, focusing particularly on the challenges, cultural complexities and general engagement in carrying out business between the two countries.
More details of the DPM's mission can be found at Deputy Prime Minister's Delegation: Visit to India
About Jaivel Aerospace
Jaivel Aerospace is a manufacturing technology organisation with expertise in substantially improving performance of advanced manufacturing programs. We are a team of designers, developers, engineers and craftsmen that build Processes and Tooling that are Fun to Use for front line workers.
The winning combination of our Process and Tooling businesses apply technology and innovation to improve performance of your manufacturing operations, whereas our Manufacturing business offers the option to give us full responsibility of making your product.
For more information, please visit: jaivel.aero
Contact
Jaivel Aerospace Limited
Jaivel House,
36, Hermitage Way,
Mansfield – NG18 5ES
United Kingdom
E: media@jaivel.com
P: +44 1623333009