Jaivel Aerospace's new Indian facility received The Boeing Company Approval
Entire site move approval process was completed in three months timeframe
This approval enables Jaivel Aerospace to support Boeing's Commercial and Defence aircraft programs.
Ahmedabad, February 01, 2020 – The Boeing Company have audited Jaivel Aerospace design systems, manufacturing systems and processes, successfully approving Jaivel Aerospace's new facility in India – Inspire One.
This approval enables Jaivel Aerospace to support The Boeing Company's jigs, fixtures and tooling requirements for Commercial and Defence aircraft programs.
Jaivel Aerospace's Rajkot facility received The Boeing Company approval, back in 2015. At the time, Jaivel was the first company in India to receive such approval in tooling domain.
Vipul Vachhani, Jaivel's CEO and founder, commented: "In the last year, we completed a skills development program in partnership with The Boeing Company. I would like to thank Boeing team for their swift actions to approve our new facility as soon as it was launched. We are looking forward to strengthening our already excellent relationship with one of the world's largest aerospace companies."
Jaivel's new facility – Inspire One, spread over 20,000 Sq. Mt campus, provides 52,000 Sq. Ft. of engineering and manufacturing space. Jaivel will be using this state of the art infrastructure to accelerate our work on "Smart Tooling" program, which integrates technology in tooling.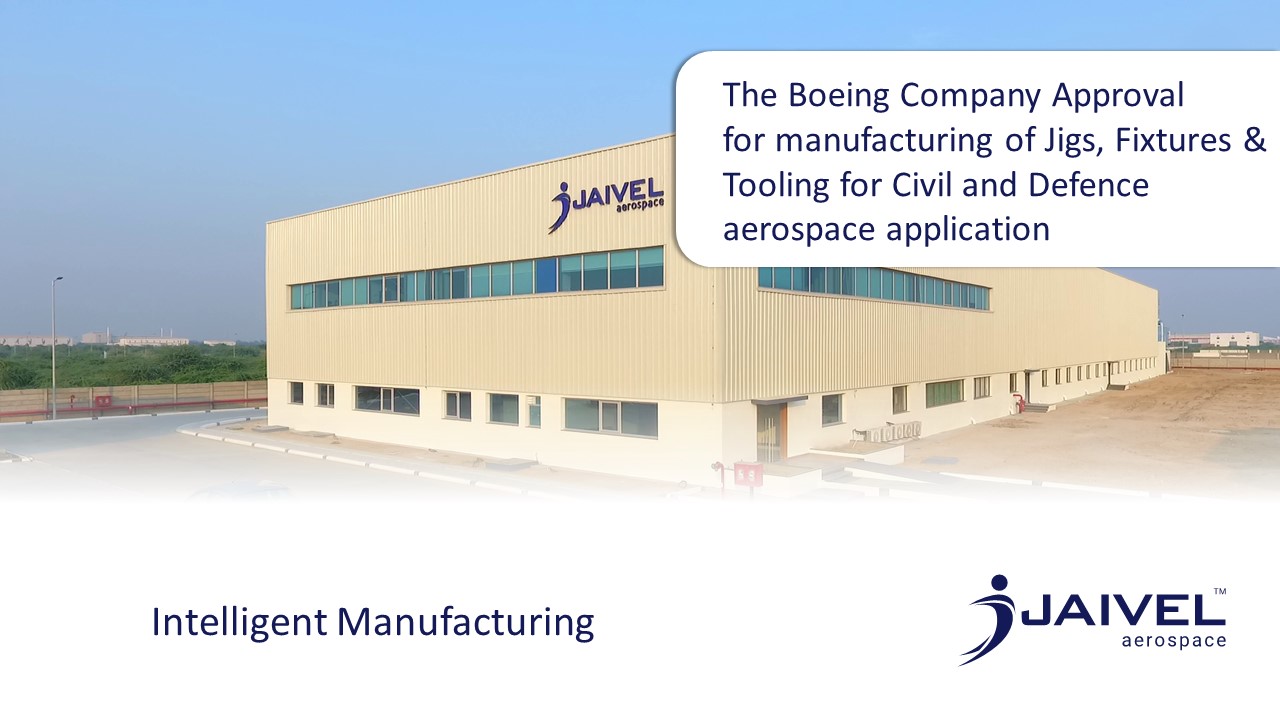 Inspire One – Jaivel Aerospace India Facility
About Jaivel Aerospace
Jaivel Aerospace is a manufacturing technology organisation with expertise in substantially improving performance of advanced manufacturing programs. We are a team of designers, developers, engineers and craftsmen that build Processes and Tooling that are Fun to Use for front line workers.
The winning combination of our Process and Tooling businesses apply technology and innovation to improve performance of your manufacturing operations, whereas our Manufacturing business offers the option to give us full responsibility of making your product.
For more information, please visit: jaivel.aero
Contact
Jaivel Aerospace Limited
Jaivel House,
36, Hermitage Way,
Mansfield – NG18 5ES
United Kingdom
E: media@jaivel.com
P: +44 1623333009