Aircraft & Satellites
Domain
Expertise
Aerospace Manufacturing
Structures
Engines
Actuation Systems
Landing Gears
Satellites
Solutions Delivered For
787         A350XWB         737         A380             PC24             KC390         JSF         HAWK         HONDAJET         AW109         777         C27J         A320         A400M         E2         TRENT ENGINES
Structure
Aero-Structures in an aircraft represent a broad spectrum of materials and geometries. From very large aluminium structural parts to small as well as safety critical titanium parts. Usually required in large number per ship-set. We have developed production techniques for the entire spectrum of aircraft structural components, enhancing machining performance. Very high material removal rate & reduction in cutting tool consumption are key focuses.
Boeing: 787, 767, 737, 737Max
Airbus: A320, A350, A380, A320Neo, A400M
Embraer: KC390, E2, 195
Pilatus: PC24, PC12
HondaJet: HA420
Fuselage, Wing, Empanage Components New Product Introduction(NPI)
Design & Make of 20 mtr(65 ft) stringer inspection jig.
Optimisation of High Rate Manufacturing Process for Single-Aisle Aircraft.
Empennage Process Upgrade to New Design Revision.
Manufacturing Process Improvement for Wing Spar Machining.
5 to 20% Reduction in Manufacturing Costs.
On or Before Time Delivery Performance.
Upto 30% Reduction in Non Recurring Costs.
Upto 11% Reduction in Consumable Costs.
Upto 23% Reduction in Capital Costs.
"JAIVEL have demonstrated the depth of their engineering knowledge throughout the Airbus A350 Project.They were extremely mobile in developing solutions to our technical problems.
As a result of their efforts,
the manufacturing process was made easier and execution became more structured and reliable."
"It would have been impossible for us to meet AIRBUS requirements
in such a short time frame without Jaivel's support.
Whilst Jaivel has proven their depth knowledge and expertise,
they also surpassed our expectation of Speed."
"Great example of Out of Box thinking.
Jaivel engineer's Smart thinking backed by efficient execution has achieved
un-parallel economic value for us.
Well Done"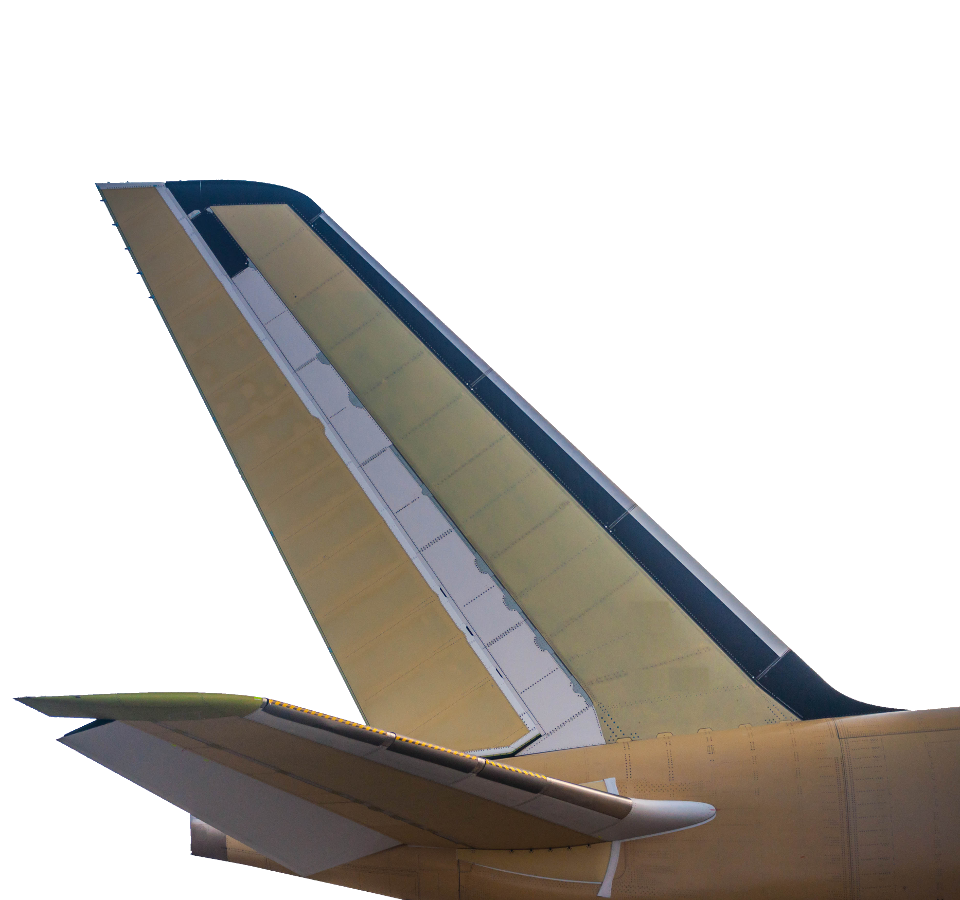 Engine
Every part in an aircraft is to be made with stringent care, However manufacturing process requirements for engine components are even more stringent. It indeed is one of the most complex machines made by mankind. Engine manufacturers like Rolls-Royce trust Jaivel to provide the manufacturing engineering and tooling solutions for the modern jet engines. Our expertise has lead us to develop solutions for safety critical components like Casings, Blades, Blisks, Disks and Shafts.
Rolls-Royce: Trent XWB, 1000, 900, 800, 700, RB211
GE Aviation: CFM56
Pratt & Whitney: PT6
Snecma: Leap
ITP: Trent XWB, 1000, 900, 800, 700
Manufacturing Process Design for Engine Casings
Design & Make of Final Check ICY for Combustor Components
Legacy Components Inload Process
Fabrication & Welding Process Optimisation
Production Solutions for Pipe Manufacture
9 to 14% Reduction in Manufacturing Costs
19 to 47% Reduction in Engineering Costs
3 to 6 months Reduction in Lead Time
On or Before Time Delivery Performance
7 to 12 months of Return Of Investment
"On the back of successful pilot,
we had no hesitation to give such an important responsibility in hands of Jaivel.
Throughout the project Jaivel program management capabilities and responsiveness was
remarkable".
"Ingenious Engineering.
Jaivel has set a benchmark of performance
by solving one of the complex problem
our business has come across in last 40 years history."
"100% on time delivery
&
reliable engineering solutions
from Jaivel has keep this project on time and in budget."
Actuation System
Modern Electro-Hydraulic aircraft actuation systems consist of the most intricately designed complex components like manifolds and pumps bodies. Manufacturing these parts requires robust and stable manufacturing processes to maintain sub 10µ tolerances and surface finishes. We have solved some of the most challenging production problems in this domain, like the implementation of  Flexible Machining Systems for Lights Out Machining of a large family of manifolds delivering a high integrity manufacturing process.
Boeing: 787, 777
Airbus: A350XWB
Rolls-Royce: Trent XWB, 1000, 900, 800
Pratt & Whitney: PT6
AgustaWestland: AW609
Pump Housing: NPI Process Design & Implementation
Actuator Bodies: Lights Out Machining on Flexible Machining System(FMS)
Actuator Bodies: EDM tooling Solution.
Piston & Sleeves: Production & Process Stability Solutions
Engine Control Actuator: Design & Make of Production & Inspection Tooling
9 to 17% Reduction in Manufacturing Costs
13 to 19% Reduction in Engineering Costs
Up to 3 months Reduction in Lead Time
On or Before Time Delivery Performance
11 months of Return Of Investment
"First time Right!!
Great start of relationship with Jaivel.
We look forward developing this great start into long-term relationship and introduce Jaivel to our other business in USA and Asia."
"Exceptional performance by Jaivel for the first project.
Jaivel team surpassed our expectation through
delivery of our demanding requirements of process stability
on time."
Landing Gear
These are one of the most complex systems in any aircraft to manufacture. The size, Multiple Coordinate Systems, detailed features, interlinked relative tolerances make it a real challenge for manufacturing engineers. Our experience ranges from large commercial aircraft to regional, military and business jets. We have engineered solutions for the most sophisticated machines like WFL M120 – Turn-mill centres to multi gantry machines.
Airbus: A320, A350XWB
Embraer: KC-390
Alenia Aeronautica: C27J
BAE Systems: Hawk
SAAB: JAS39
Trunion: New Product Introduction
Chassis: Process Transfer & Efficiency Improvements
Cylinders: Process Transfer & Process Stability Improvement
Side Stay: New Product Introduction
Full Landing Gear System: DFM Design Review
14 to 27% Reduction in Manufacturing Costs
19 to 27% Reduction in Engineering Costs
5 to 6 months Reduction in Lead Time
On or Before Time Delivery Performance
7 to 16 months of Return Of Investment
"We have worked with Jaivel over 9 years,
Every time
they have delivered
reliable and on time services."
Satellite
We are proud of the fact that there are hundreds of satellite parts manufactured by Jaivel in orbit today. For more than a decade Jaivel has been preferred partner of Indian Space Research Organisation (ISRO) for the manufacturing of critical satellite components like camera mountings and ultra high accuracy filters. One of the highlight of our domain expertise is our contribution in India's Mars orbital mission.
INSAT 2 & C Series
IRS, CARTOSAT
GSAT, IRNS, IRNSS
Chandrayann- Moon Mission
Mars Orbiter Mission
Manufacturing of Mission Critical Components
Manufacturing of Ultra High Precision Satellite Mirror Mountings
Manufacturing of Ultra High Precision Satellite Camera Mountings
Manufacturing of Precision Passive Radio Frequency Components
Manufacturing of Satellite Passive Electronics Boxes & Housings
These parts are still in Space :
Doing exactly what it is made to do.
"Jaivel has been true partner in progress,
Jaivel team has never been too far for the next challenge.
Over past 2 decades,
We have witnessed a young company with lots of enthusiasm transform in to truly world-class Aerospace Manufacturing Domain Expert."