Boeing's first skill development initiative for aerospace manufacturing in Gujarat
Program aimed at accelerating skill development of front-line workers in aerospace
Agreement signed with Jaivel, an aerospace manufacturing company during Vibrant Gujarat
Gandhinagar, January 12, 2017 – Boeing [NYSE: BA] in collaboration with Jaivel Aerospace today announced the launch of a skill development program to train front-line workers in micro, small and medium enterprises (MSMEs) in the aerospace industry. In line with the national 'Skill India' initiative, the program aims at accelerating the growth of India's aerospace industry by establishing a larger pipeline of skilled aerospace workers.
"This is Boeing's first skill development initiative for aerospace manufacturing in Gujarat to ensure that entrepreneurial Gujarat businesses are ready to compete at a global scale," said Pratyush Kumar, president, Boeing India. "We welcome Jaivel Aerospace to our skills development program. The partnership represents the commencement of our effort to expand our skilling initiatives to catalyse the aerospace industry in the state and help realize the 'Make in India' vision."
Jaivel, a micro, small and medium enterprise, has undertaken work packages as a sub-tier supplier for Boeing's advanced commercial airplanes such as the 787, 777 and 737 as well as defense platforms such as the AH-64 Apache attack helicopter. Through the new partnership, Jaivel's role in the local and global aerospace sector will expand, as its helps to train future aerospace workers.
"As the world's largest aerospace company, Boeing offers the advantage of a tried and tested, unique curriculum and the know how to help an emerging aerospace enterprise like us to strengthen our global aerospace footprint," said Vipul Vachhani, Founder & CEO – Jaivel Aerospace. "This is an important investment by Boeing, not only for us but also for Gujarat's potential to become an aerospace manufacturing hub. This is testament to Jaivel's aerospace team and we look forward to working with Boeing to create an excellent foundation for an aerospace sector in the state," said Vipul Vachhani, founder & CEO, Jaivel Aerospace.
In addition, Boeing has been partnering with leading Indian vocational training institutes, Industrial Training Institutes (ITIs) and Indian partners, including MSMEs, to train workers in the aerospace industry. For example, Boeing-funded curricula and initiatives have already been launched with aerospace partners such as Rossell Techsys and Tata Advanced Materials Limited (TAML) to train workers on aerospace skills. Frontline workers have already been employed with Boeing's suppliers after completion of training.
About Boeing
Boeing has been active in India for 75 years with its commercial airplanes providing the mainstay of India's civil aviation sector. More recently, its military aircraft and services business have played an important role in the modernization and mission-readiness of India's defense forces. Boeing is focused on delivering value to Indian customers with advanced technologies underscored by lifecycle support services. In addition, Boeing is rapidly increasing its footprint in India and supporting the growth of the Indian aerospace sector by developing world-class suppliers for its global supply chain, increasing sourcing from India, scaling up Boeing's engineering center in Bengaluru, and advancing innovation in research & technology partnerships with India's top engineering and scientific institutes. For more information, visit www.boeing.co.in.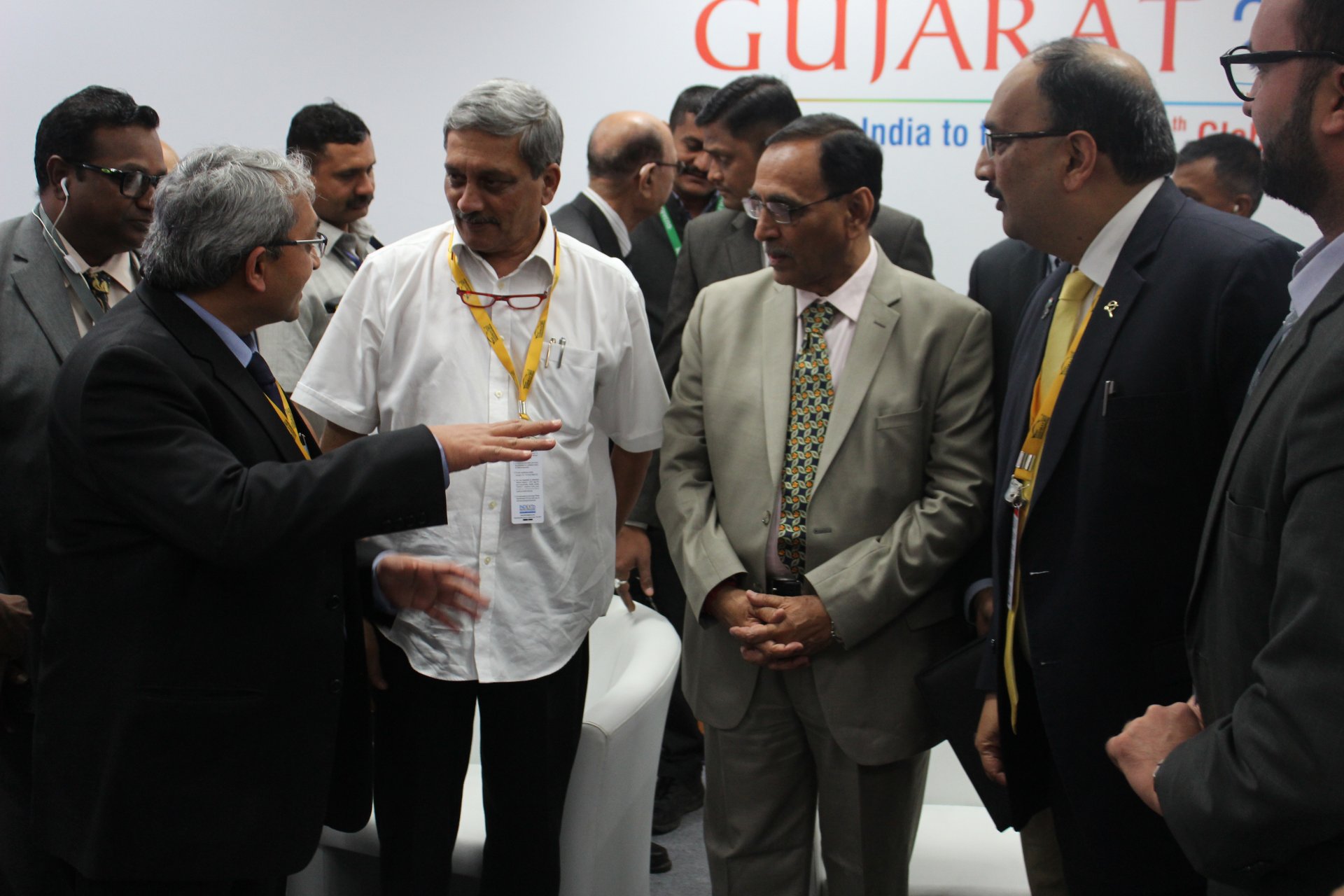 In picture from left: Vipul Vachhani Founder & CEO Jaivel Aerospace, Shri Manohar Parikar Defence Minister of India, Shri Vijay Rupani Chief Minister of Gujarat, Ashwani Bhargava Head of Supply Chain Boeing.
About Jaivel Aerospace
Jaivel Aerospace is a manufacturing technology organisation with expertise in substantially improving performance of advanced manufacturing programs. We are a team of designers, developers, engineers and craftsmen that build Processes and Tooling that are Fun to Use for front line workers.
The winning combination of our Process and Tooling businesses apply technology and innovation to improve performance of your manufacturing operations, whereas our Manufacturing business offers the option to give us full responsibility of making your product.
For more information, please visit: jaivel.aero
Contact
Jaivel Aerospace Limited
Jaivel House,
36, Hermitage Way,
Mansfield – NG18 5ES
United Kingdom
E: media@jaivel.com
P: +44 1623333009