Boeing and Jaivel Aerospace's Second Skills Programme for Gujarat Aerospace Sector.
20 young women and men will receive classroom and on job training.
A unique skill-building programme to help create a skilled and employable workforce for the aerospace manufacturing sector.
Ahmedabad, October, 17, 2022 – Boeing, Jaivel Aerospace and Learning Links Foundation (LLF) announced the launch of a new chapter of Learn and Earn, a unique youth skilling program aimed at creating a skilled and employable workforce for the aerospace and manufacturing sector in Gujarat.
The second batch of 20 trainees in the programme will undergo classroom training, followed by on-the-job training at Jaivel Aerospace. The curriculum will focus on mechanical and fabric tooling in the aerospace manufacturing sector. The programme will aim to provide technical and soft skills, which the trainees can leverage to secure employment opportunities with various aerospace manufacturing Micro, Small & Medium Enterprises (MSMEs) operating in Gujarat.
"Boeing has been supporting the growth of the Indian aerospace sector over the years by addressing the critical and growing need to skill frontline workers for the aerospace manufacturing sector. With the new chapter of the skills programme, we aim inspire the next generation talent, and help them develop skills to strengthen the aerospace ecosystem in the state of Gujarat, in line with the vision of Aatmanibhar Bharat and Skill India," said Salil Gupte, president, Boeing India.
Since its inception, the Learn & Earn Programme has already benefitted 188 individuals, of which 23 percent are girls and 14 percent PWDs, and helped them attain jobs in various industries. It is a unique program that aims to bridge the skill gap in youth by curating an industry-need-aligned training curriculum that can help them readily obtain employment as a productive workforce. The programme aims to further strengthen the aerospace ecosystem in the country and is in line with the Government of India's "Skill India" initiatives.
"Building on success of the first skills programme in 2019, we are delighted to launch second skills program in partnership with Boeing and Learning Links Foundation," said Founder & CEO—Jaivel Aerospace, Vipul Vachhani. "Our team at "Inspire One" are on a journey to build a fully digital manufacturing ecosystem; this endeavour provides an excellent opportunity for young minds to learn and develop their creative thinking," he added.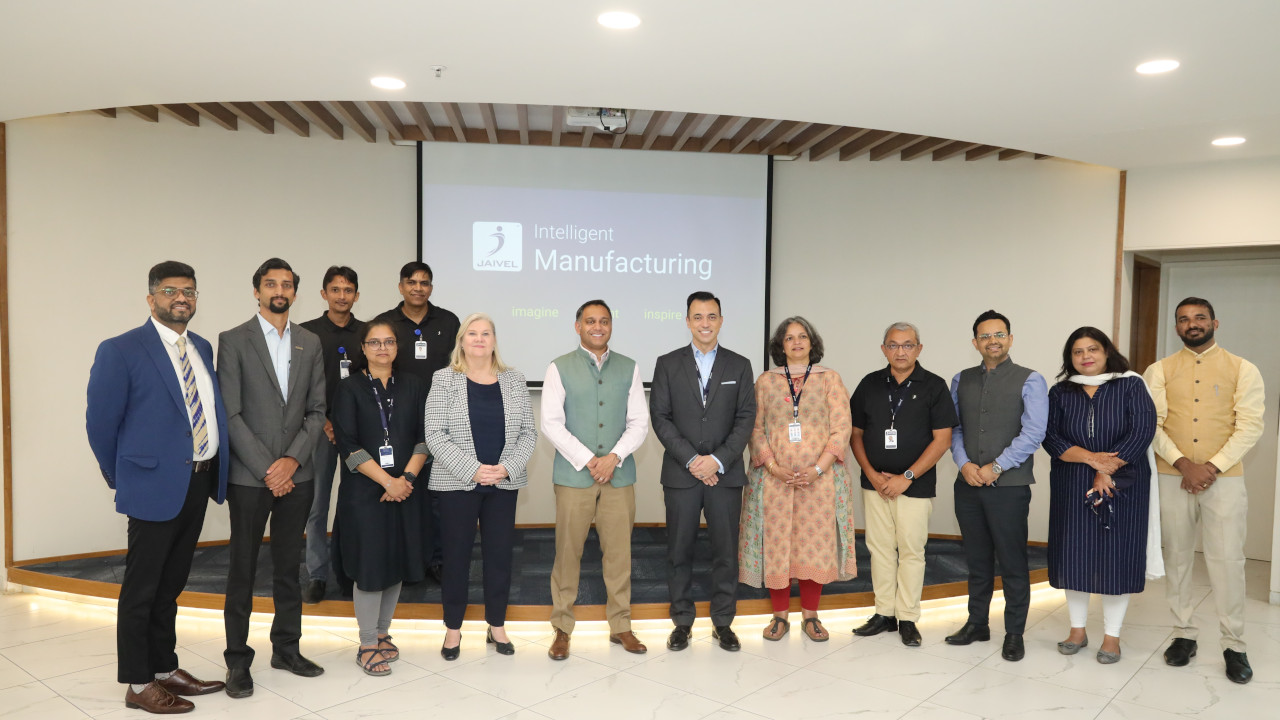 In picture from left: Sudeep Dube – Partner, Learning Links Foundation, Anil Sankar – Supplier Program Manager, Boeing India, Gunjan Tilva – Function Leader – APQP, Jaivel Aerospace, Rekha Vachhani – CFO, Jaivel Aerospace, Pragnesh Patel – Business Leader – Systems , Jaivel Aerospace, Maria Laine-Vice President International Sales & Strategic Partnerships, Boeing Defence, Space & Security, Salil Gupte-President, Boeing India, Alain Garcia-Vice President of Business Development For Defence and Services Boeing India, Praveena Yagnambhat-Chief of Staff & CSR Lead, India & South Asia, Vipul Vachhani – Founder & CEO, Jaivel Aerospace, Anubhav Kumar-Director Strategy, Boeing India, Amrita Purkayastha – Executive Assistant, Boeing India, Pradeepkumar Chikkamath – Principal Consultant, Learning Links Foundation
About Jaivel Aerospace
Jaivel Aerospace is a manufacturing technology organisation with expertise in substantially improving performance of advanced manufacturing programs. We are a team of designers, developers and engineers that build Processes and Tooling that are Fun to Use.
The winning combination of our Design, Process and System businesses apply technology and innovation to improve performance of customer's product and manufacturing operations, whilst our Product business offers the option to give us full responsibility of making your product.
Our team's relentless pursuit to cut through complexity to offer a simplified and intuitive solutions, has inspired the trust of Global 10 aerospace clients. With one goal: enabling our customers to succeed, we measure our success by the value we create for our customers.
Contact
Jaivel Aerospace Limited
Jaivel House,
36, Hermitage Way,
Mansfield – NG18 5ES
United Kingdom
E: media@jaivel.com
P: +44 1623333009